Headquartered in Macomb Township, Michigan Alliance Engineering, Inc. provides assembly equipment to O.E.M. and Tier One suppliers in the automotive and heavy truck industries.
Our mission is to provide cost effective assembly systems through the appropriate application of proven technology that is designed, built, and installed by professionals. Providing our customers a competitive advantage through increased productivity, lower costs, greater flexibility, and improved overall quality.
Our expertise is in the development of assembly processes that optimize the application of "State of the Art" components integrated into a mechanical system which will exceed your goals in quality, production rate, and labor efficiency.
With an individual piece of machinery or with an intricate manufacturing system, Alliance Engineering Inc. is dedicated to assisting customers in overcoming the challenges of today's competitive international marketplace.
Alliance Engineering, Inc.
15953 Leone Drive
Macomb Township, MI 48042
586-697-5443
Our focus is on the design and build of assembly systems utilizing the following methods of joining: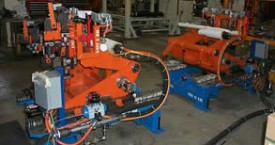 Structural Adhesives for Composite Materials and Metals
Meter/Mix/Dispensing Equipment
Tooling to Precisely Hold Panels in Their Proper Relationship
Advanced Curing Systems for Accelerated Cure of Adhesives
Our Proprietary Hot Air Impingement Curing Systems
Welding Systems for Thermoplastics
Ultrasonic
Vibration
Hot Plate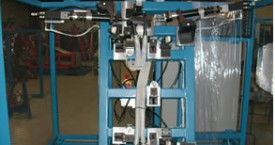 Mechanical Fastening System
Nuts, Bolts, Clips, and Rivets
Huck Fasteners
Bands, Clamps, and Custom Retention Devices